April 11th, 2007 by Jason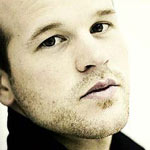 Andy Davis
"Black Keys"
I really do play on the Black Keys. C# major is my favorite key in which to play on the piano. That's all I really have to say. If you like this tune, check out "Chinatown" and "Laugh so you don't cry". This whole album deserves a listen. Go buy it.
I hope you enjoy. Cheers, mate.
(
download
)
From the Album:
Fine China
3 Responses to "Andy Davis – Black keys"
on 11 Apr 2007 at 9:07 am

1

Amy

Fantastic choice for a cold wet wednesday.
i LOVE your piano choices, they make my day each time you choose one!

on 11 Apr 2007 at 7:21 pm

2

Stacy

Love it :)

oh what a fun person andy is! he and dave barnes, and jon mclaughlin, and matt wertz, are effin HILARIOUS to be around.
Leave a Reply