September 3rd, 2007 by Jason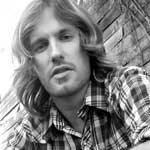 Chris Hawkes
"Falling Into Doubt"
This song played on MTV tonight. Chris is a great Texas (yay!) artist. I love his chord progressions. If you've ever listened to old school seven mary three, you'll notice a lot of resemblance in the sort of dissonant chord patterns, and similarly how they resolve. It's great music. I also have a thing for falsetto lately. This guy will be making a splash in the coming days, you can be sure.
(
download
)
From the Album:
(none)
2 Responses to "Chris Hawkes – Falling Into Doubt"
on 03 Sep 2007 at 11:23 pm

1

Stacy

Somebody loves the Hills =X

on 06 Sep 2007 at 8:32 am

2

Amy

Hello!

You should check out Justin Nozuka. Based on what i see on your website, i think you'd like him.
http://profile.myspace.com/index.cfm?fuseaction=user.viewprofile&friendID=35956174

Particularly "Mr. Therapy Man"

Happy Listening!
Leave a Reply