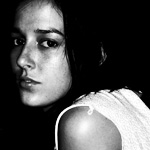 Meiko
"Reasons to Love You"
I found out about Meiko indirectly through Perezhilton.com. He actually exposes a surprisingly large number of music talents.
Meiko is based out of Los Angeles. Her music reminds me of Feist in a lot of ways, but with a little bit of a southern drawl to her accent in some of her songs. This song is currently my favorite of hers.
(
download
)
3 Responses to "Meiko – Reasons to Love You"
on 21 Jul 2007 at 2:24 pm

1

Rebecca D

Meiko is fantastic — you should try to see her live show — SOOOOO good! http://www.myspace.com/meiko

Wow, she's fantastic. I really like her smoky voice. :)
thank you!

Uneveiblable how well-written and informative this was.
Leave a Reply