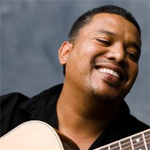 Matthew Andrae
"Sweet Celine"
Browsing youtube music videos the other day, I stumbled on this video. When I found it, it had about 100,000 views and is now up to more than 500,000 views. I really would like you to hear his other music. His link is below. If you like this song, buy his new CD. It's only $10.
This is a song he wrote for his daughter, celine. He's singing it about himself (matthew james andrae) and sweet Celine.
It's touching. It's honest. It's the kind of music I love to discover.
(
download
)
5 Responses to "Matthew Andrae – Sweet Celine"
Leave a Reply