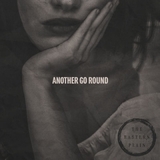 The Eastern Plain feat. Frigga
"I Go Blind"
I don't know where or how I found this song originally. All I know is, I was thumbing through old "shazams" on my phone and stumbled on this mystical, airy folk tune and loved it. Initially, I thought it was Zooey Deschanel for a second, so I wanted to find out for sure who it was. This song also reminds me a bit of another band I've featured here before — Over The Rhine.
If you're interested in finding more songs from this band, I recommend going to their soundcloud page. They have music in the genres of pop, country, folk, and a pop song that might as well be rock.
(
download
)
From the Album:
Another Go Round
(If you really like this song, go support Epidemic sound by buying this album. it's SUPER cheap.)
Leave a Reply